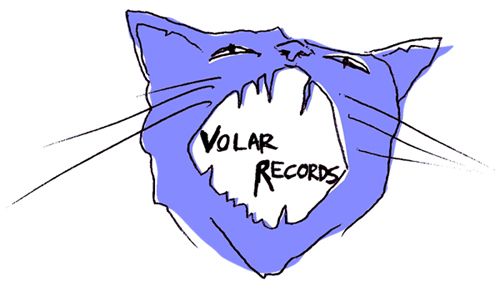 So our first official release, one we're splitting with
Single Screen Records
, is officially off at the plant. We're extremely proud to be a part of the "Fishage" 7", the first-ever release by great local act (and great friends as well),
Beaters
. For a while here in town, the punk/garage/soul-influenced
The Sess
was our favorite band. The favorite band of a lot of people, really. And those same people were bummed when that band fell apart.
But pretty soon two great projects rose from the ashes of that band. One of these is
Ale Mania
, with Andrew Montoya, ex-drummer for the Sess, leading the band on bass and vocals, backed by Jeremy Rojas and Aldo from the Sess on guitar and keys, respectively, and Melissa Atoms on drums, pulling from punk, funk and new wave, among other things. The other band is Beaters, with Jeremy leading on guitar and vox, Aldo on keys, Craig Barclift from the Powerchords and Vision of a Dying World on bass and Andrew back behind the kit. Weird-punk? I don't know. Fuck genres. All I care is, both bands fucking rule, and I have the utmost respect for both Jeremy and Andrew's creative vision. We'll be putting out some Ale Mania stuff as well, and I'll be finding out soon if we're playing alongside Beaters at the Fuck Yeah Fest in September...
And Melissa, great job again on the logo.
--c