The
Ratas del Vaticano
"Chido" 7" EP and the
Ale Mania
"Lustful Fistful" 7" both start shipping next Monday. For those who don't know, Ratas is a pretty amazing punk band out of Monterrey, Mexico, whose Mocosos Pateticos LP was released earlier this year on the distinguished
Siltbreeze Records
. If you happen to be near Mexico, you can catch them this Friday playing with
Vivian Girls
.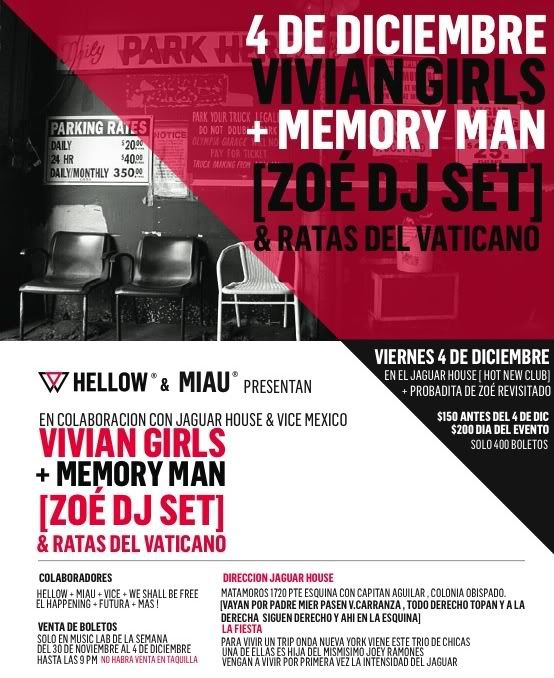 I'm also incredibly proud to be releasing the debut 7" by Ale Mania, the brainchild of Andrew Montoya and Jeremy Rojas of
the Sess
and
Beaters
. Two incredible tracks here, "Lustful Fistful" and "Vomit Pig," which you can check out
here
. They'll have another 7" in the near future on
Hell Yes! Records
out of Italy, and a split with Beaters as well.
Also, looks like we'll be pressing a limited to 300 color run of the Beaters "Fishage" 7". Beaters also has the "White Hate" 7" due out soon on
Zoo Music
, and you can them on tour in a couple of weeks on the West Coast with
Spirit Photography
.
Oh, and you can catch Ale Mania playing their first show in a while (and with new live line-up) this upcoming Saturday at the Casbah w/
Cold Cave
and
Nite Jewel
.