Playing our first show in a long while with the great
SPEC (San Pedro El Cortez)
next Tuesday as part of the Analog Wave showcase at the
Tin Can Ale House
, presented by DJs BLKPNTS and Autumn Child.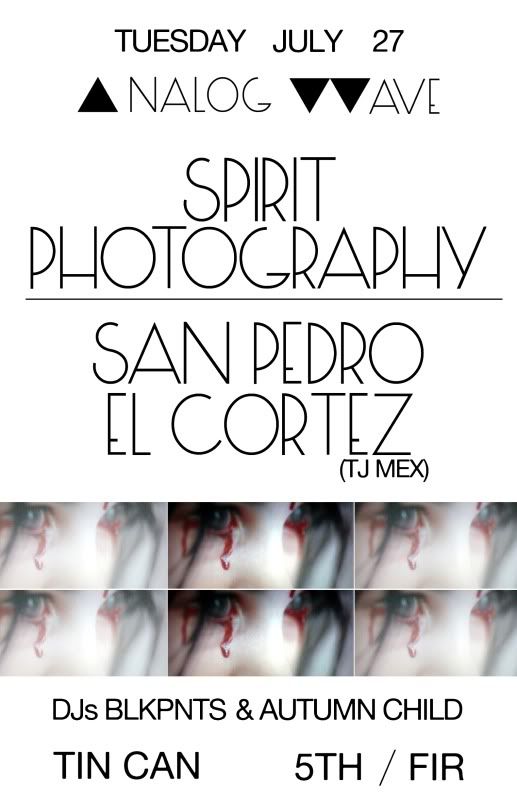 Also, our first LP
Circle in the Fire
is being sent off to the plant this week. It'll be the debut release for
Aural Pleasures
, and we're excited to be working with them. A limited run of cassettes is available for purchase, and the LP is available for preorder and should be ready to ship August 20 (right around the same time as the upcoming Christmas Island/Meth Teeth double 7" on
Sacred Bones
).