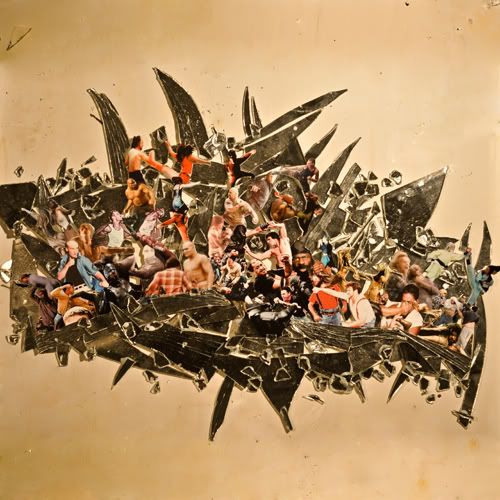 After talking about this for close to two years, Ale Mania's debut LP,
A, Who Sings That Beat?
is finally done and off at the presses. After the demise of San Diego garage/punk/soul legends
The Sess
, guitarist/singer Jeremy Rojas went on to create Beaters, with the Sess's Andrew Montoya on drums and Aldo Bustos on keys, while Andrew starting writing and recording as Ale Mania, taking care of drums/bass/most vox, with Rojas on guitar and some vox. The Sess was my favorite band in San Diego while they were around, and as sad as I was about their demise, I couldn't be happier with the work that Andrew and Jeremy have been putting into both new projects. Beaters and Ale Mania started right as Volar was in its beginning stages, and they're largely responsible for why I wanted to start a label in the first place. I couldn't be prouder to be releasing this as Volar first official 'album.'
Listen to 'Robust Universe,' 'LustFulFistFul' and 'Mesopotaniacs',
taken from Ale Mania's bandcamp
.
And check out the videos for "LustFulFistFul" and "Vomit Pig" off the Volar 7", which will be included with the first 50 copies of the LP.
ALE MANIA - LUSTFUL FISTFUL from Volar Records on Vimeo.
ALE MANIA - VOMIT PIG from Volar Records on Vimeo.
And be sure to pick up the "Robust Universe"/"Bayview" 7" available from
Hell Yes!