So we've got a few things coming out late April for ya. Really quickly wanted to say that we had a total blast at SXSW and wanted to thank everyone profusely for playing/attending/hosting. I'll have a proper post soon regarding SXSW with some news, but for now, here's a list of the four releases coming out in a few weeks. I'm offering a batch deal for all four titles for $30 even, which saves on shipping and allows you to enjoy all four titles at once.
VOLAR09--Cold Pumas--"Dawn Lobby"/"Fourth Date" 7"
400 on black, 100 on blue
I've been talking to these UK gents for a bit about doing something, and it's finally almost here. It only took me hearing a couple of songs online to drop them a line and ask them about doing a record, and I couldn't be happier. Taking from the great
20 Jazz Funk Greats
website regarding "Dawn Lobby":
"A reassuringly pounding entry into 2011, Cold Pumas return is furnished with the same speeding metronomic abandon that made last year's Jela so beloved among its cultists. Reverb drenched guitar peaks now find themselves mixed with half recognised post-punk riffs but, more significantly, the vocals that were once subservient to the thunderous machine of guitar and drums now glide up through the mix and, in a glorious twist, end the track in a ghostly Galaxy 500 reverie. Stunning. And this is the B-side!"
Listen to both tracks below, and peruse the nice things Pitchfork also had to say regarding the release.
http://pitchfork.com/forkcast/15304-fourth-date-dawn-lobby/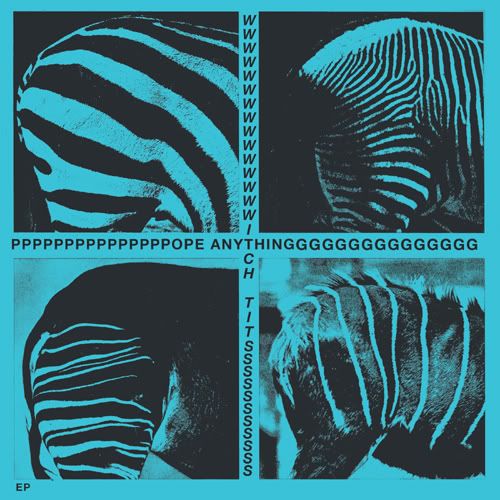 VOLAR12--Pope Anything "Witch Tits" 7" EP
200 on black, 100 on blue
Here we have the debut by Jimmy Vincent's Pope Anything out of LA. Four great tracks of cavernous pop/post-punk, look for PA to start cutting their teeth around LA and the West Coast in the near future. Listen to "Up Against the Walls" below, read some nice words, watch some old live footage. 7" artwork by Tim Presley of White Fence/Darker My Love/Strange.
POPE ANYTHING--Up Against the Wall by Volar Records
http://www.relentlessnoisemaker.com/2011/03/pope-anything-up-against-wall.html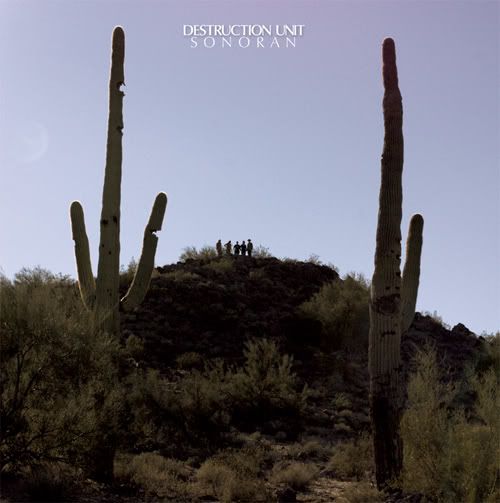 VOLAR13--Destruction Unit-
Sonoran
LP
400 on black, 100 on blue
I can't be happier to be releasing this. In the punk-rock prime of his youth, Ryan Rousseau (aka Elvis Wong) saw himself cutting his teeth as the drummer for the Wongs, eventually hooking up with Jay Reatard to play in the Reatards, and dividing his time between the former band in Arizona and the latter in Memphis. Ryan soon recorded the first Destruction Unit 7", a blistering slab of synth-punk, which eventually led Ryan to Tuscon's drony, synth-heavy Digital Leather. Ryan in turn filled in from time to time on drums for Jay and Alix's Angry Angles, and eventually found himself recording two more LPs under the Destruction Unit moniker with help from Jay and Alicja starting up the southwestern punk act Tokyo Electron, and exploring his more melodic, post-punk roots with Earthmen and Strangers. After the death of Jay Reatard in early 2010, Ryan resurrected Destruction Unit, this time emphasizing more psych/kraut/desert rock influences on their first LP, Eclipse, in FDH Records. For their second LP, Sonoran, due out in April from Volar Records, the group has almost completely stripped away whatever synth-punk leanings they were holding on to, creating a purely "desert-at-night" psych/kraut/space-rock album best enjoyed on the long nightly drives through the barren wastelands of the Southwest.
Listen the album closer, "Death Tunnel."
DESTRUCTION UNIT--Death Tunnel by Volar Records
VOLAR14--Dirt Dress-"Alligator Lungs"/"Weight of Time" 7"
200 on black, 100 on blue
Another fairly new, rising LA act, Dirt Dress make their vinyl debut here after a series of well-received cassette releases and offer up the ridiculously catchy "Alligator Lungs" in addition to "Weight of Time." They occupy some magical space of weird garage-pop and have been wowing audiences up in LA for some time, enough that they had a residency at the now-defunct Spaceland. Listen to "Alligator Lungs" below, read some stuff.
DIRT DRESS--Alligator Lungs by Volar Records
Perdido en la Suciedad review
Perdido en la Suciedad 2 review
Theme Songs review
Here's a paypal thingy for the four-pack, or buy them individually over at the right.