I couldn't be more excited about June's batch of releases. Here goes... And if you're interested in all four of these, Volar is offering a 4-pack of everything for $40 PPD at the paypal button below...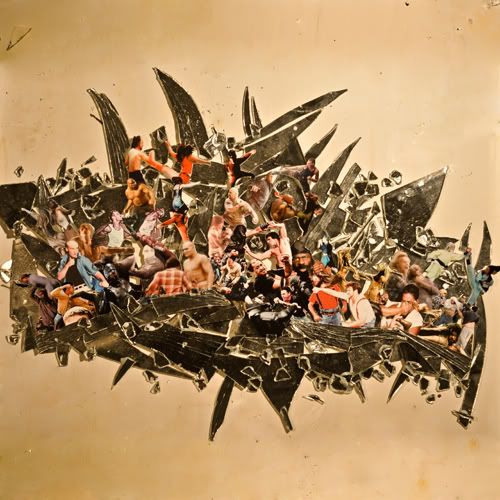 VOLAR11--Ale Mania--A, Who Sings That Beat?
400 ON BLACK:
100 ON GOLD:
After talking about this for close to two years, Ale Mania's debut LP, A, Who Sings That Beat? is finally done and off at the presses. After the demise of San Diego garage/punk/soul legends The Sess, guitarist/singer Jeremy Rojas went on to create Beaters, with the Sess's Andrew Montoya on drums and Aldo Bustos on keys, while Andrew starting writing and recording as Ale Mania, taking care of drums/bass/most vox, with Rojas on guitar and some vox. The Sess was my favorite band in San Diego while they were around, and as sad as I was about their demise, I couldn't be happier with the work that Andrew and Jeremy have been putting into both new projects. Beaters and Ale Mania started right as Volar was in its beginning stages, and they're largely responsible for why I wanted to start a label in the first place. Here's hoping that my friends keep cranking out genius stuff.
Listen to "Robust Universe" below:
ALE MANIA--Robust Universe by Volar Records
VOLAR15--Lenguas Largas 'Ese Culito' one-sided 12"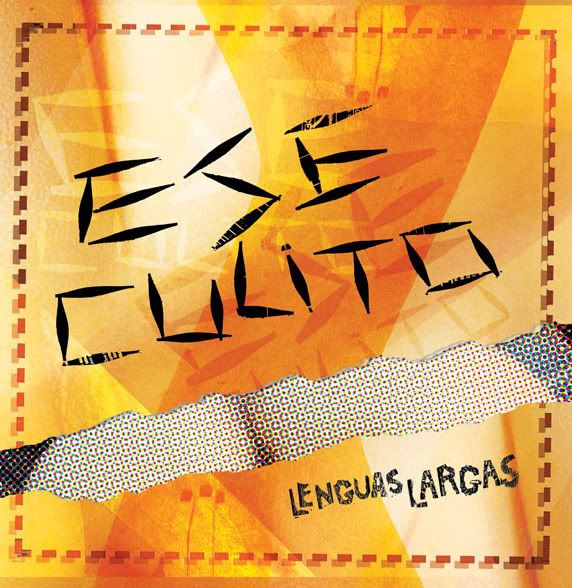 400 ON BLACK--$13
100 ON YELLOW==$14
Here's another long-in-the-works release that Isaac from LL and I have been talking about since the birth of the label. March just saw them release their great self-titled LP on Recess Records/Tic Tac Totally, and Isaac sent me the five great tracks that make up this 12" around that time. Taken from the Recess site, "Lenguas Largas are from Tucson, AZ. Featuring members of Swing Ding Amigos, the Blacks, Shark Pants, Treepeople, Digital Leather, Sexy so you know they aren't messing around."
Listen to "Ese Culito" below:
LENGUAS LARGAS--Ese Culito by Volar Records
VOLAR16--Tropical Popsicle--"The Beach With No Footprints" 7"
100 LIMITED COLOR:
200 ON BLACK:
We're proud to release the debut 7" by
Tropical Popsicle
, featuring Tim Hines from Lights On/Stereotypes. The A-side (which can be heard below in an its early form) shows Hines delving in cold wave territory, albeit in a more lush manner. The B-side, "Always Alone in Shadows," harkens back to 60s psychedelic pop (Syd Barrett, et. al.) and the current gaze backwards (i.e. White Fence).
TROPICLE POPSICLE--The Beach with no Footprints (early mix) by Volar Records
VOLAR17--DIGITAL LEATHER--INFINITE SUN 12" MINI-LP
100 LIMITED COLOR:
400 ON BLACK:
My head's still spinning a bit that I have the privilege of putting this out. After seeing releases on Goner, Shattered, and Fat Possum, S. Foree of Digital Leather began working on his next LP, only to see his friend and manager, Jay Reatard, pass away suddenly. His deal with Fat Possum expired, he fired his booking agent and publicist, and retreated to Berlin for some much needed time away. Over time he began working again via a Kickstarter campaign that allowed him to purchase the gear he needed to record in various locales (i.e. various friends' bedrooms), and this mini-LP, Infinite Sun, shows Foree at his sharpest, tongue-somewhat-in-cheekily misanthropic and creating a batch of his best songs yet. "I intended Infinite Sun to sound like music you could travel through space to," he told me, and it makes perfect sense. The highlight of the record, "Sea of Hate," was, according to Foree, co-written by Jay Reatard post-mortem in a dream. It's really a fantastic record, I can't wait for everyone to hear it. Cover art by Brian Carver (Christmas Island/Spirit Photography).