It's taken me a few weeks to get around to this, but Volar is proud to announce that we've taken in the entire remaining I Hate Rock n Roll Records stock. Full details below, but this includes the Darker My Love/Moccasin split 12", the Anasazis "Introducing..." 7", and the Audacity/Darker My Love Under the Covers Vol. 1 7".
IHRNR001--Darker My Love/Moccasin split 12"
$6.50
These are LIMITED test pressings of the Darker My Love/Moccasin split 12".
Darker My Love has done well for themselves, appearing on Jimmy Kimmel (see below), that Target Christmas song series, Tim Presley finding success with White Fence and filling in with the Strange Boys, and the rest of the gang backing Cass McCombs. These records are unavailable anywhere else!
Released 2007 on I Hate Rock N Roll. 12" 45rpm split with Denver's own Moccasin. Designed by Tim.
A1. Darker My Love - "Hair Decisions" (8:00)
B1. Moccasin – "Secret Mountain" (3:58)
B2. Moccasin – "The Rule of Queen Tsago" (4:27)
Limited run - only a handful left!
IHRNR004--Audacity "Introducing..." 4-song 7" EP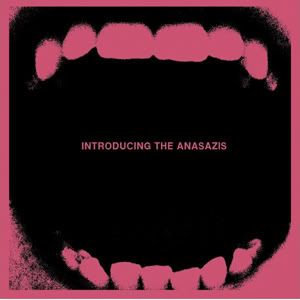 Four great garage-pop numbers by San Diego's now-defunct the Anasazis. Main dude Chris Rosi can now be found writing and playing in Plateaus.
A1. The Talk
A2. Grape Crush
B1. UFOs
B2. Show Me The Way
IHRNR005--Under the Covers Vol. 1--Audacity/Darker My Love
Under the Covers Vol. 1 brings together Audacity and Darker My Love, mutual fans of each other, to cover. Bassist Rob Barbato eventually recorded the Audacity 7" released a few months ago on Volar/IHRNR as well as an in-the-works LP of theirs, and Tim Presley did the art for that same 7".
A. Darker My Love – "Mr. Alvarez (Audacity)"
B. Audacity – "Summer Is Here (Darker My Love)"